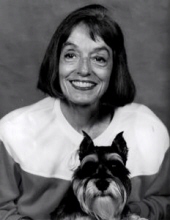 Obituary for Pauline "Polly" Heiskell Berry Baker Stallard
On Monday, February 13th, Pauline "Polly" Heiskell Berry Baker Stallard of Loudon County, Tennessee died peacefully at her "special home" at The Lantern at Morning Pointe of Lenoir City in Loudon County where she lived for a little over a month.

Polly was born on October 30, 1928 in Etowah, Tennessee to Frank and Pauline Heiskell Berry. They lived in Etowah until Polly completed her freshman year in high school and then moved to Lenoir City. Polly graduated from Lenoir City High School and attended Tennessee Polytechnic Institute in Cookeville, graduating in 1950 and then later received her master's degree from the University of Tennessee.

Polly's first teaching job was at Dulane Elementary School near Etowah. She then went to Polk County High School in Benton and was the principal there for two years before a teaching job became available in 1957 at Lenoir City High School. She taught English there until retiring in 1990. Polly taught three generations and almost every time you were out and about with her one of her many students would stop to tell her that she was a wonderful teacher.

Polly married her sweetheart, William D. "Cherry" Baker, on June 27, 1953. They remodeled and decorated an old farm house in the Eaton's community and were members of the Central Methodist Church. Sadly, Polly lost Cherry far too early in 1966. Polly then sold the farm house and designed and built her home on Fort Loudon Lake where she lived from 1968-2016.
Polly married Donald B. Stallard in 1974, then sadly lost him two years later. Polly took comfort from her dogs Kyker I, II, and III.

For many years, Polly was a member of Trinity United Methodist Church where she was a Sunday school teacher and very involved in church activities. Polly loved to travel and has been all over the United States as well as many countries around the world. Polly was a very avid bridge player and was active in her community. She loved fashion and was often told that she looked like a "movie star".

Polly was beloved by her family and many friends. She is survived by eight first cousins and their families.

A memorial service will be held at Trinity United Methodist Church in Lenoir City on Saturday, February 25th at 11:30 AM. Polly's family will receive friends beginning at 10AM at the church prior to the service.Polly will be buried in Green Hill Cemetery in Etowah near her parents and beside her husband, Cherry, at 3 PM.

In lieu of flowers, the family would appreciate contributions to Amedisys Hospice Care of Sweetwater, Trinity United Methodist Church of Lenoir City, or Loudon County Humane Society.
Previous Events
Service
Trinity United Methodist Church
Lenoir City, TN
The Family will receive friends from 10-11:30 a.m. Saturday February 25th 2017, at Trinity United Church. Memorial services will follow at 11:30. Interment will be at 3 p.m. at Green Hill Cemetery in Etowah.
Cemetery Details
Location
Green Hill Cemetery
Etowah, TN