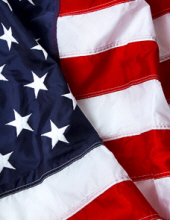 Obituary for Robert Wilmont Vernier
Sunrise: April 9, 1927 Sunset: April 6, 2017

Robert Wilmont Vernier affectionately called Bubba, was born on April 9, 1927 in Detroit, Michigan to the union of Floyd Lawrence Vernier and Louise Winifred Wilmont Vernier.
Robert was born and raised in Detroit and attended Western High School. He served his country in the army during WWII. Following his release from the service, he returned home to attend Albion College, where he met the love of his life and wife Jeanne Vendel Engman.
He left Albion to attend the University of Michigan School of Dentistry, where he received a D.D.S. degree in 1953.

Robert and Jeanne made their home and raised five sons in Beverly Hills, Michigan.
Robert practiced dentistry until 1992, when he retired and moved to Tellico Village in Tennessee.

Robert's interests included a love of adventure and travel. He and Jeanne visited the "Seven wonders of the world". Robert was a remarkable athlete.
He enjoyed tennis, racquetball, golf, handball, swimming and boating. He even participated in Track and Field in the Senior Olympics!

On April 6, 2017 at 8:10 pm, Robert heard the Lord call his name and he departed peacefully. He was met at heaven's gate by his wife Jeanne and his grandson Nick.

Robert Leaves to cherish his memory his five sons: Steve (Kelly), David (Donna), Thomas (Michelle), Lawrence (Glenda), James (Jennifer) Grand Children: Timothy, Kayla Rose, Alicia, Amanda, Jacqueline, Lauren, Melissa, Payton and Devyn Robert also leaves behind his beloved brothers: Dr. Floyd Vernier of Waterford, Michigan and Douglas Vernier of Cedar Falls, IA and their families.

At Robert's request, he will have a memorial service at Tellico Community Church in the Founders Chapel on Monday May 15, 2017, at 10:00 a.m. There will be a military ceremony at the graveside service at Tennessee State Veterans Cemetery on John Sevier Highway.

Click Funeral Home & Cremations – Tellico Village Chapel is serving the family of Robert Vernier.
Previous Events
Service
The Community Church at Tellico Village
130 Chota Center
Loudon, TN 37774
The family will receive friends immediately following the service.
Cemetery Details
Location
East Tennessee Veterans Cemetery
5901 Lyons View Pike
Knoxville, Tennessee 37919