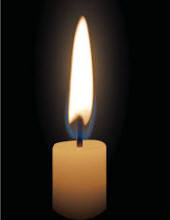 Obituary for Charles C Congdon
Charles C Congdon

Pathologist, Researcher and Diplomat
American Board of Pathology

Charles C Congdon MD, born Dunkirk, New York December 13, 1920 passed away February 10, 2019, while residing in Loudon, Tennessee. He joins his beloved Father (Charles C Congdon), Mother (Jessie Cooper Congdon), along with his Sisters (Caroline O'Malley and Mary Stirling), whom he remained devoted to throughout his life.

His service to country began in his teen years working as a Rough Rider with the 1st United Sates Volunteer Cavalry. He spoke frequently about those days, the men, caring for the horses, and equipment.

Charles attended the University of Michigan-Ann Arbor earning his Bachelor's Degree (1942), Doctor of Medicine (1944) with internship at Bellevue Hospital, New York, and Master of Science (1950). He served as a United States Army Captain during World War II (1944-1947) in Darmstadt, Germany. During this time Dr. Congdon worked in pathology and acquired his lifelong interest in research.

He was a visiting scientist and medical officer at the National Cancer Institute, Bethesda, Maryland (1951-1955). Charles retired from Oak Ridge National Laboratory in 1973, and his published research included topics on molecular biology, cancer and medical isotopes. Dr. Congdon was a Professor of Medical Biology at the University of Tennessee, Knoxville (1966-1983).

Survived by his wife of 52 years, Marjorie Davis Congdon. Daughter Claudia Marlar, husband Terry. Grandson McKeever Marlar, wife Leigh, great-grandchildren Haley, Austin Sisk, and McKinley Marlar. Grandson C. Grainger Marlar, wife Lindsey, great-grandchildren Elena, and Emery Marlar. Granddaughter Baby Sydney Marlar.

Graveside services will be held at Oak Ridge Memorial Park, Feb. 14, 2019 at 2:00 pm, Pastor Keith Robinson, New Life Church of the Nazarene, Officiating.

In lieu of flowers, memorials to Parkinson's Foundation, Pat Summit Alzheimer's Foundation, Appalachian Bear Rescue, Smoky Mountain Bulldog Rescue.
Previous Events
Graveside
Oak Ridge Memorial Park
1501 Bethel Valley Road
Oak Ridge, TN 37830