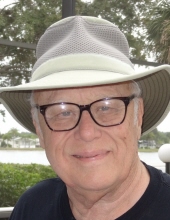 Obituary for Gilbert Gallagher
Sadly Gilbert Joseph Gallagher, of Loudon, Tennessee, passed away on December 31, 2018 at the age of 81.

Gil was employed as a Field Engineer for the NCR corporation in the Chicago area until 1995. He then enjoyed a second career as a grandfather and retiree in Tellico Village.

Gil will be lovingly remembered by his wife of 57 years, Caryl, his daughters, Susan Spies (Klaus) and Nancy Gallagher Hamel (Rémi), his grandsons, Matthieu and Adrien, his sisters, Rita Thomson and Marybeth McGreevy (James) as well as his extended family and dear friends.

A private celebration of life service will be held at a later date.

Memorials may be made to the Community Church at Tellico Village.