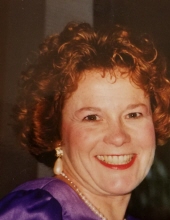 Obituary for Peggy Ann Turner
Peggy Ann Turner, 68, of Lenoir City, Tennessee passed away peacefully on Sunday February 10th, 2019. Peggy was born on January 17th, 1951 in Memphis TN. She graduated from Lenoir City High School in 1969 and received her Bachelor of Fine Arts in Graphic Design from the University of Tennessee, Knoxville in 1974. Peggy was an artist beyond compare whose creativity and talent were boundless. Her tremendous talent led her through an award-winning career as a graphic designer and creative director spanning the 1970's and 1980's. In 1989, Peggy returned to the University of TN earning a Master of Fine Arts, summa cum laude, in 1992. Newly degreed, she embarked on a teaching career in the visual arts. She retired from teaching in 2007.

Peggy will always be remembered as warm, caring, vivacious and fun loving. She is now free from the shadow world of dementia that trapped and tormented her for so long. We, her family and friends, will forever miss her, never forget her and always love her.

Peggy is preceded in death by her parents, James Patrick "Buck" Turner and Margaret Helen Brastock "Peggy" Turner. She is survived by her sister Lynn D. Turner and husband Ron Stephens of Maryville, TN, sister Sherri L. Turner-Herrmann and husband Nicholas Herrmann of San Marcos, TX, and niece Amelia Laurens Buffalo Castellanos and husband Jonathon Castellanos of Glendale, CA.

A memorial service will be held in honor of Peggy on March 2nd, 2019 at 1 pm at St. Paul Episcopal Church, 1028 Boyd's Creek Hwy. Seymour, TN. In lieu of flowers, memorial donations can be made to either the William "Bill" Kennedy Graphic Design Scholarship Fund within the University of Tennessee's Department of Art or The Association for Frontotemporal Lobe Degeneration.
Previous Events
Service
St. Paul Episcopal Church
1028 Boyds Creek Highway
Seymour, TN 37865
A memorial service will be held at 1 p.m. on Saturday, March 2nd at St. Paul Episcopal Church in Seymour.