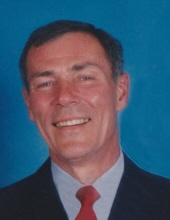 Obituary for Donald D. Case, Jr.
Case, Donald Dewey Jr. (Don) age 88 of the Tellico Village Community passed away on July, 16 2018 at home.

He was born on May 24, 1930 in Buffalo, New York to Donald and Sara Marie Robinson Case. Preceded in death by his parents, he is survived by his wife of 68 years, Elaine, son Daniel and wife Carol of Pepperell, Mass., daughter Deborah Lash and husband Bob of Kansas City, Mo. Grandchildren Kenneth Case and wife Brie, Julia Winer and husband Jon, Steven Case, Drew Lash and wife Paige, Caitlin Lash, great grandchildren Patrick and Alexandra Winer, brothers Alan Case and wife Jackie of Cape Coral, Florida and Ralph Case of Ononcock, Virgina, and several nieces and nephews.

Donald graduated from Kenmore (New York) High School in 1948 where he was a member of the swimming team and an award winning diver. He also enjoyed golfing and skiing and served on the National Ski Patrol. He continued his education at Allegheny College in Meadville, Pa. It was there that he met his future wife, Elaine. After college he began his career with General Motors, serving in a variety of capacities with Chevrolet Motor Division. His work took him to several locations in the United States. He retired from Chevrolet Central Office in Detroit in 1989 as Administrator of Marketing. He and Elaine moved to Tellico Village in 1989 and spent their retirement years enjoying the beauty of the area and the warm, caring people who became life-time friends. They shared a passion for travel and together visited every continent and many countries.

He was an active member of the Tellico Village Community Church and served on various committees, chaired the Columbarium Committee and served as Church Treasurer. Donald was a loving husband, father and grandfather and his family will always treasure the many happy times they shared.

Services will be held on Saturday August 18, 2018 at 1:00 p.m. at the Tellico Village Community Church, Rev. Steven Prevatte officiating. The family will receive friends following the service. In lieu of flowers, memorials may be made to the Tellico Village Community Church or the charity of your choice.
Previous Events
Service
The Community Church at Tellico Village
130 Chota Center
Loudon, TN 37774
The family will receive friends immediately following the service.